(Complete with photo.)

Quite some time ago I wrote about the goodness that is monkeys in pet stores. I was back on Odaiba today (for Design Festa – more on that later) playing tour guide for a friend who was visiting Tokyo. While we were on the train to Big Sight I mentioned that the pet store in Palette Town sold monkeys.
I was not believed.
So, after we'd had our fill of arts and crafts at Design Festa, we had to go monkey browsing.
They only had one monkey today (kind of a bummer given that the previous double-monkey action was more than double the fun), but the critter seemed in good spirits.
Plus, this time I ignored the "no pictures" sign: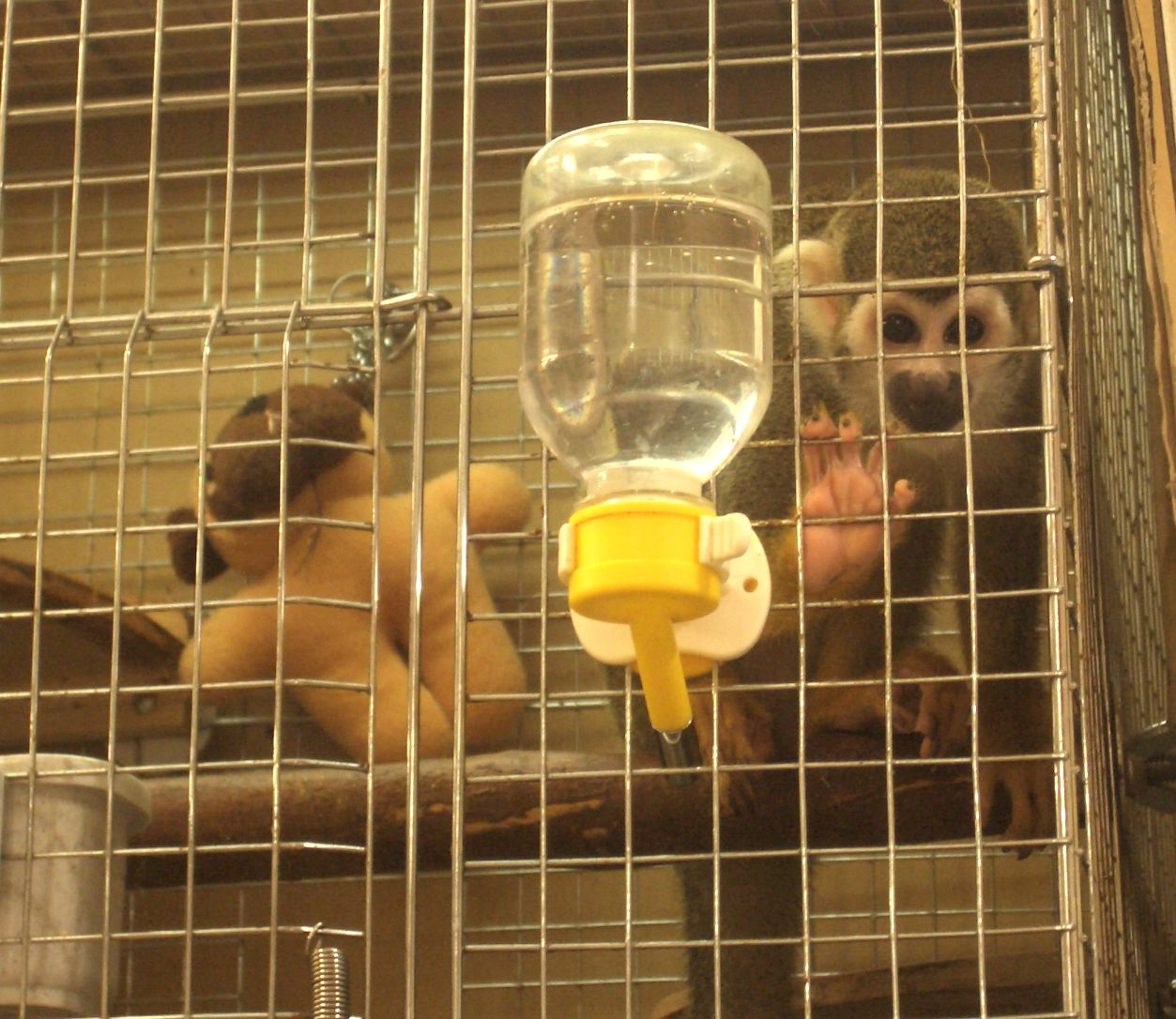 Your day is now complete. ^.^