I mean, seriously, you're not even trying.

i think every country in the world that has cars has car clubs. Guys (and gals sometimes, but mostly guys) who have the same type of car hooking up to go for a drive, talk cars and get tips and ideas on what to do to customize their rides. Pretty standard stuff. Most every kind of car has a club for it.
But not all of them should.
Case in point: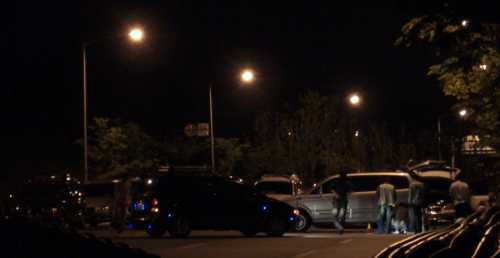 If your "badass car club" is just you and your friends hanging out around your moms' minivans, you've got problems. The first of which being…
You're amazingly lame!
Come on – minivans? WTF dudes? That's worse than the guys who rice out a Honda Civic. Even so, at least you guys have access to something resembling a car.
Unlike this schmuck: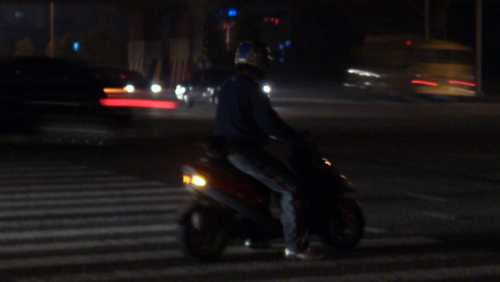 Forgive the blur in this one. I don't mean the traffic that was zipping past, I mean scooter-guy himself. This dork was spending his brief bit of time at this red light showing everybody how cool he was by revving his (50cc) engine, letting his scoot jump forward and rocking it back and forth by locking up the front brakes. Now, it's one thing to be on a motorcycle and do something cheesy and lame like gunning your engine at a red light. But even on a bike as lame as mine, it sounds like an engine. This guy sounded like he had a blender and was hitting "puree" over and over. And when his light turned green?
He stalled it.
Dude, just go home and kill yourself, seriously. Hell, I bet even the guys with the minivans would laugh at him.
And that's beyond sad.