Are your mannequins sending the wrong message?

While out shopping in Sydney I came across these disturbing things: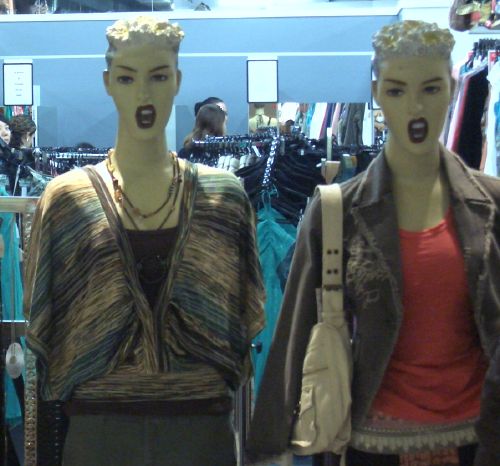 What the fuck, man?
Are you trying to get people into your shop or drive them away? Will traumatized kiddies in the mall bring you more business? Is there some freakazoid, scary-girl subculture brewing in Australia? Seriously, who thought these were a good idea?
Probably the same person who named the store: