Genius!

(Okay, maybe not to everybody, but that's how the math works out for me.)
Design Festa: Part 4
What do you get when you take the typical teddy bear icon and make it twisted – but still cute? Something like this: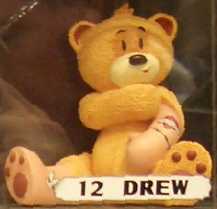 No, I didn't PhotoShop that. One of the bears in the collection really was named "Drew."
Collection? Yup. Dozens of them, all part of the Bad Taste Bears lineup. The Drew bear's not named after me, though. He got his name from his tattoos. (I don't have any.) I was really impressed with the Bears. Lots of different ideas, all well-rendered with much more attention to detail than you might expect to find in something so silly.
Which is why they're so cool!
I took pictures of all the ones they had in their display cases, but if you go to their website you can see even more – if they're your thing. So here they are, in all their "glory."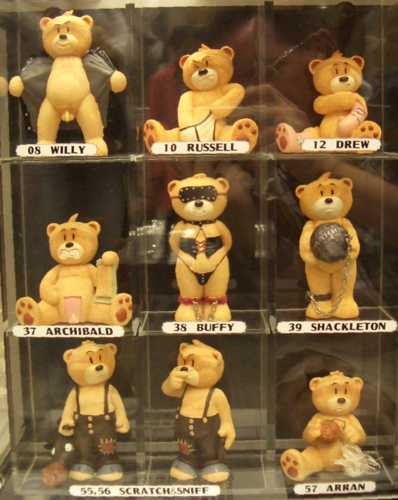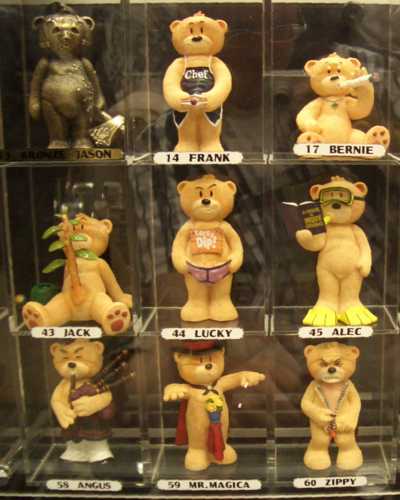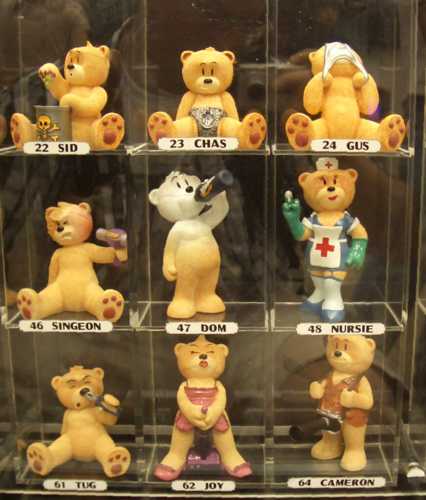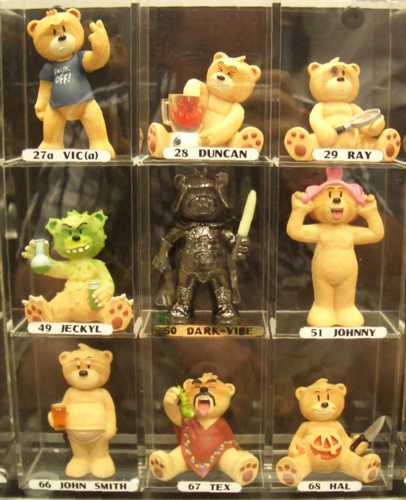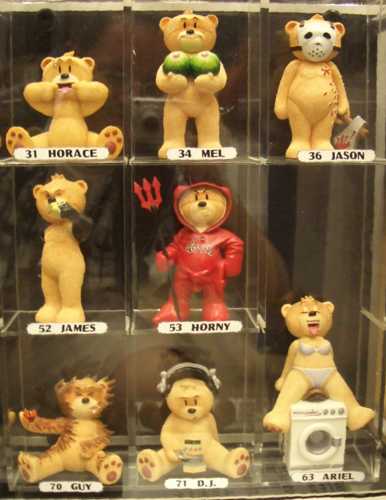 So many different Bears! Some less tasteful than others.
Which one best fits your personality? (Do comment on this one. ^.^)